86.79% of very satisfied clients
Dates of your stay

Best price with us : N/A
Best price elsewhere : N/A
Savings : 0€
In the heart of the medieval city
Located in the heart of Sarlat in the Dordogne, the hotel and restaurant La Couleuvrine is open all year round. Installed in a 15th century rampart tower, enjoy a unique experience. A place steeped in history, memories, one of those places that has a soul. A few steps from the hotel, you can discover the medieval city of Sarlat and its exceptional monuments. A few kilometers away, discover the prehistoric and medieval sites or even the unmissable villages of the Dordogne and the Périgord Noir. The hotel has 26 rooms, all different, combining charm and comfort. At the restaurant, Chef Marion Martel will introduce you to local specialties through fresh and inventive cuisine.
Your stay
As a couple, family, group or for work, book a tailor-made stay at the hotel La Couleuvrine in Sarlat. You will discover a young and dynamic team, charming rooms in the heart of Sarlat, a Restaurant open all year round with four reception rooms and a quality breakfast. In a few clicks, book your stay directly at the best price.
All different, our rooms offer the charm of the past and the comfort of the present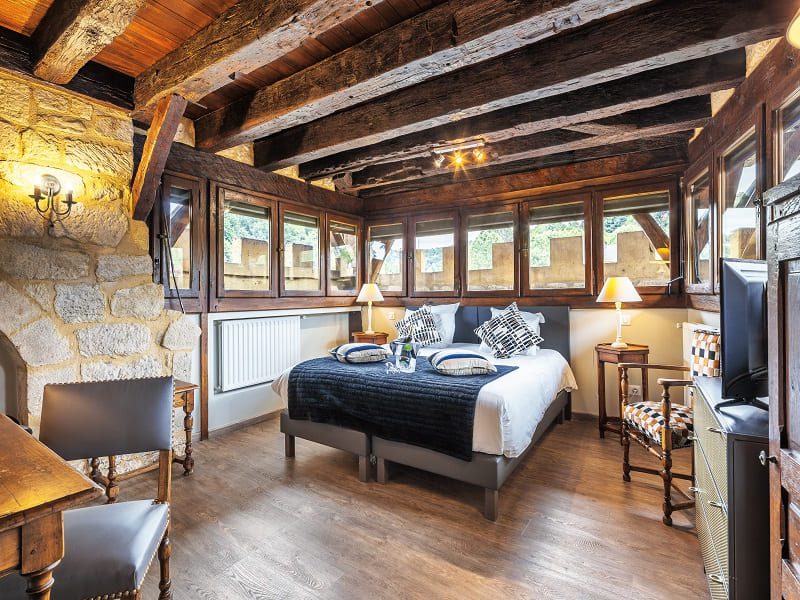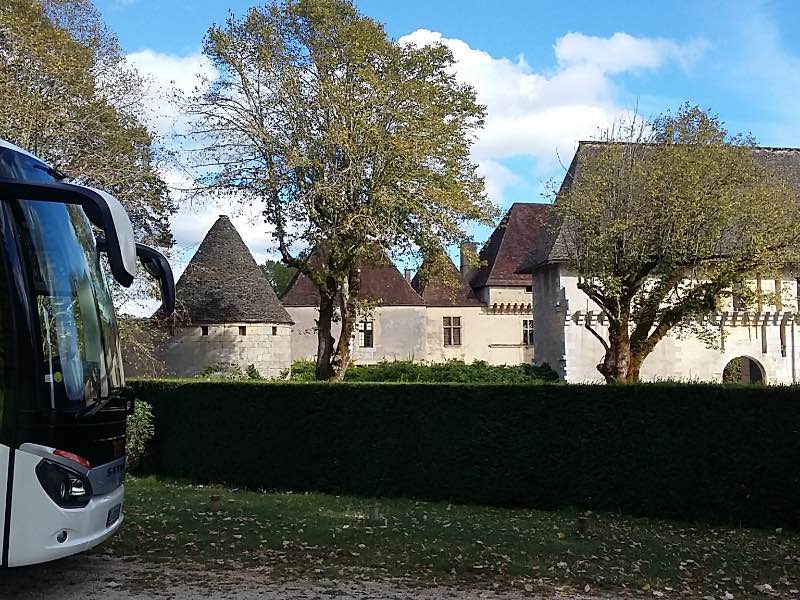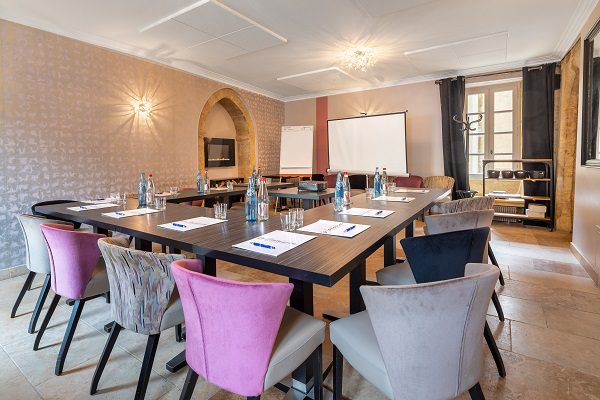 A customer - 70 ans
27/09/2023
A customer - 60 ans
23/09/2023
Maria Quilodran - 70 ans
20/09/2023
A customer - 60 ans
17/09/2023
A customer - 70 ans
14/09/2023
A customer - 60 ans
10/09/2023
Customers' opinion
We are at your disposal to make you live an unforgettable stay, in room or restaurant, in a warm and family atmosphere. Your opinion matters a lot.
Our team
"Our grandparents, Annick and Serge Lebon-Henault, restored this building to become a hotel restaurant in 1982. Until 2022, it was our mother, Isabelle Lebon-Henault, who continued the family business. Today, both of us, with the help of our faithful collaborators, welcome you to our 3 star hotel restaurant. –
Isabelle Lebon-Henault".
We make it a point of honor to promote all positions in our establishment. Each person allows La Couleuvrine to offer you the best services. Adaptability is our motto. Meet a dynamic and motivated team during your stay in Sarlat.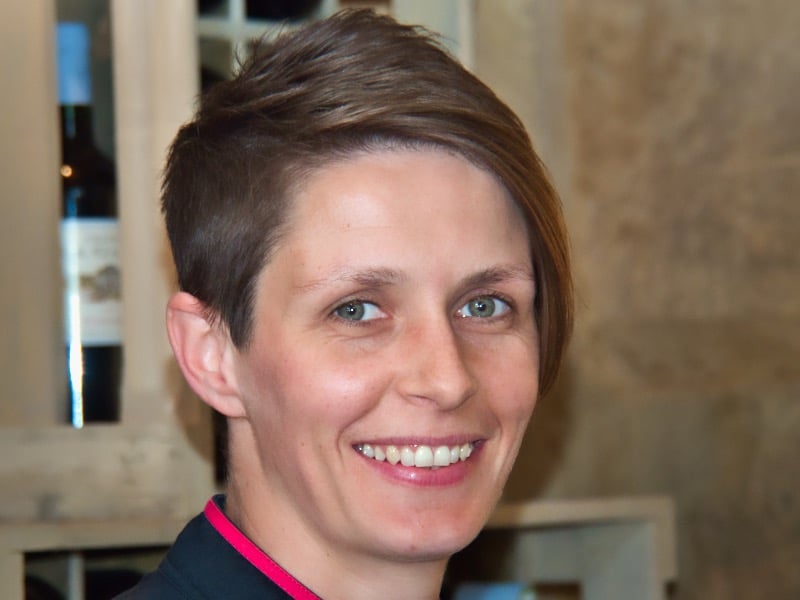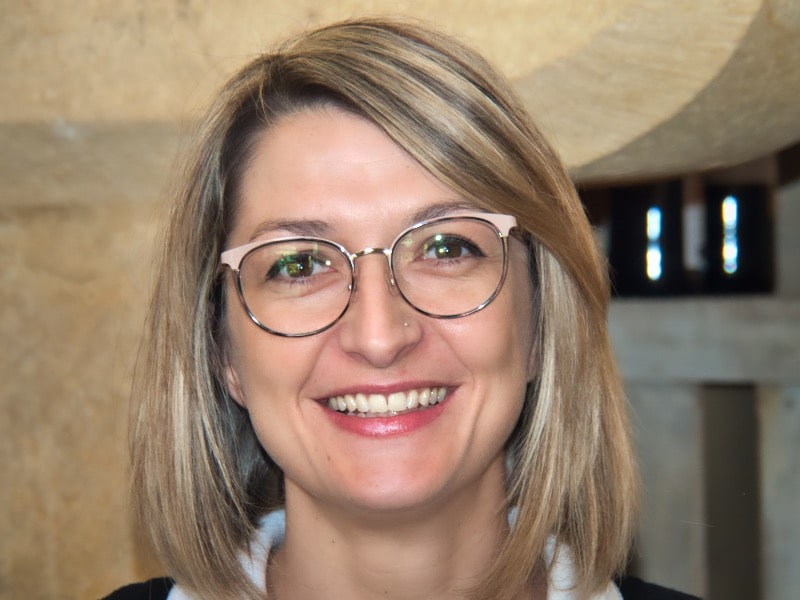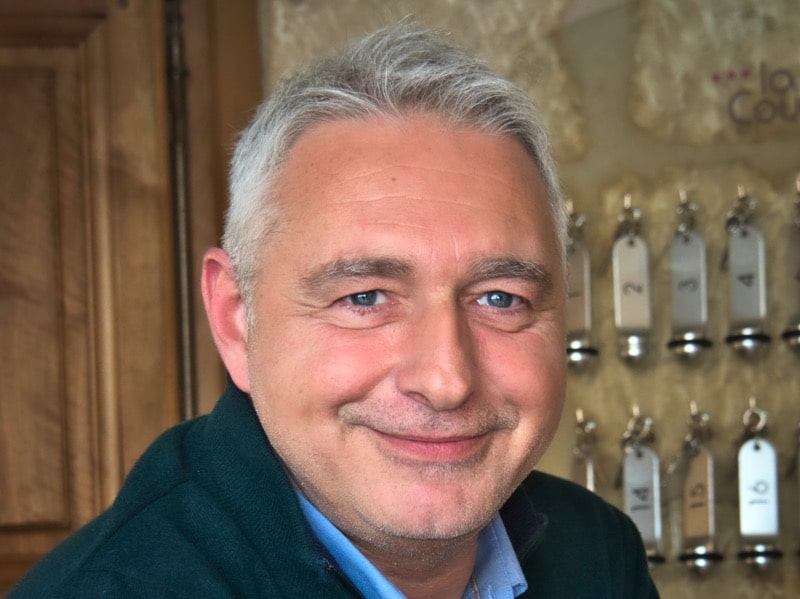 The atmosphere at La Couleuvrine
La Couleuvrine is an atmosphere that is both cozy and relaxed. The feeling of being at home while discovering our beautiful region of Périgord and our magnificent city of Sarlat.
For 3 generations, we have welcomed you with the same passion and good humor as our parents. At the hotel, our intimate and cozy rooms provide comfort and serenity.
In the restaurant, the fresh cuisine and the dynamism offer you a moment of sharing and relaxation. Watch the video now to discover the Couleuvrine!
For your relative or friends
A gift idea? Want to please?
Order in a few clicks a gift box from 96 euros. Offer a Dinner for two, a Romantic Stay, a Harmony Stay, a Discovery Stage of Sarlat in Périgord.
All gift vouchers are valid for 1 year from the date of purchase. Make fun by offering an experience to your friends.
By offering a stay in the Dordogne, you will introduce your friends to a region where nature and history intertwine. With its valley of castles, the Dordogne is a listed heritage. On the other side, the Vézère valley opens the doors to prehistory and the birth of humanity.

Be careful : your booking will be effective after receiving a confirmation from us. The restaurant is closed on Sunday and Monday.
If it is a booking for the same day, please call directly at +33 553 59 27 80
SERVICE
All year from Tuesday to Saturday (closed on Sunday & Monday)
12:00: 12:00 – 14:00
Evening: 19:00 – 21:00
Payment
Cash, credit card, VISA, American Express, Checks, Chèques Vacances (ANCV), Lunch vouchers, La Couleuvrine Gift voucher.
By driving less than an hour from La Couleuvrine, you will be able to visit all the main sites of Périgord Noir.
Manoir of Gisson – Duration 1h00 – Historical center of Sarlat
Justice in the Middle Ages. The vaulted cellars and apartments of this 13th century historical monument are for the first time open to the public and shows a remarkable exhibition on the history of justice from the Middle Ages to the Revolution. You will discover a collection of authentic instruments, this internationally renowned exhibition has been presented in the world's largest cities.
Cazelle Roc Caves – Duration 1h00 – Distance : 0h15
Set of caves and shelters. Numerous scenes from the daily life of man from prehistory to the Middle Ages. Botanical trail with explaining commentaries. The farm of the last inhabitants of Cazelle in 1966.
Château of Castelnaud – Duration 1h00 – Distance : 0h20
The most visited castle in the south of France. The castle of Castelnaud is built on a rocky outcrop and offers a magnificent panorama of the Dordogne valley.
Grotte ofLascaux International IV center – Duration 2h30 – Distance : 0h30
A complete and unpublished replica that traces the discovery of the famous decorated cave. The opening of Lascaux International Center of Parietal Art (also called Lascaux 4) marks the beginning of a new adventure combining the emotion of ancestral art and technological prowess.
Gouffre of Proumeyssac – Duration 1h00 – Distance : 0h40
Proumeyssac is today the largest landscaped cavity in Périgord. Through a tunnel, you will easily reach this huge underground vault whose walls are adorned with a variety of crystallizations of exceptional density. Light effects, supported by a musical atmosphere complete the originality of this site.