Restaurant open from Tuesday to Saturday (closed on Sunday & Monday)
Attention: your reservation will be effective after receiving a confirmation from us. If it is a reservation for the same day, please call directly at +33 553 59 27 80
Welcome to the restaurant
I have the pleasure to make you discover my world both turned to the products of my region but also to flavors of Asia. I have at heart to offer quality meat. For this, I select the best meat breeds that I can not wait to taste. See you soon.
Marion Martel – Chef de cuisine
Open 7/7 from tuesday to saturday
In individual, couple, family or group, the restaurant team is at your disposal to make you taste our cuisine, traditional, vegetarian or adapted to your food intolerances. All our rooms, intimate and adaptable, allow all configurations according to your request. (Privatization for a family meal, square table, business meeting, romantic dinner, …)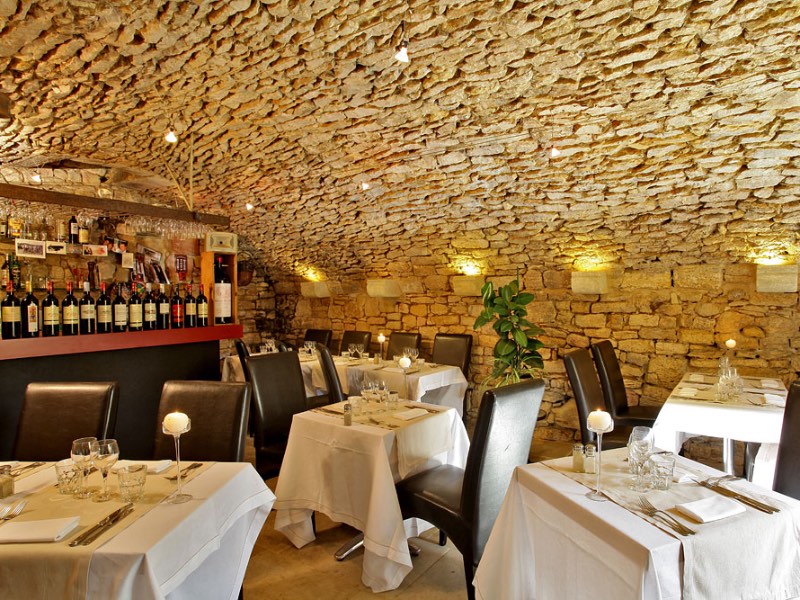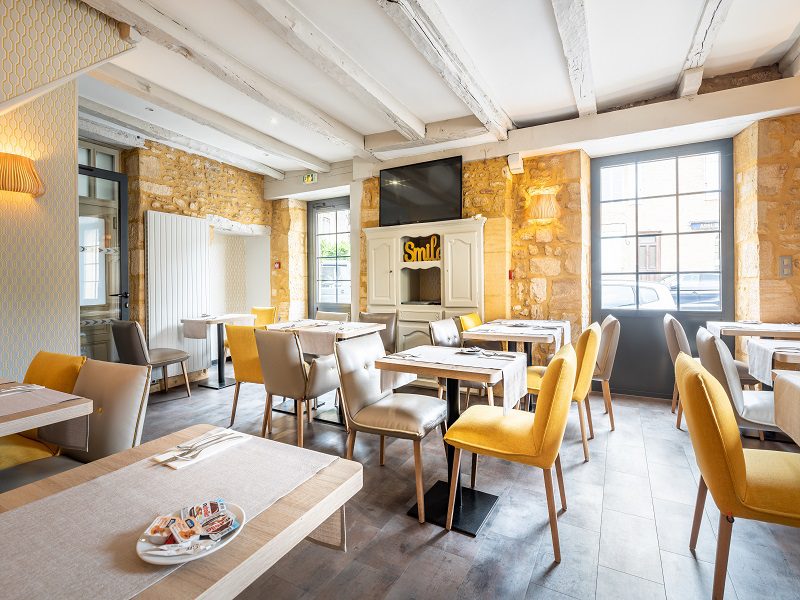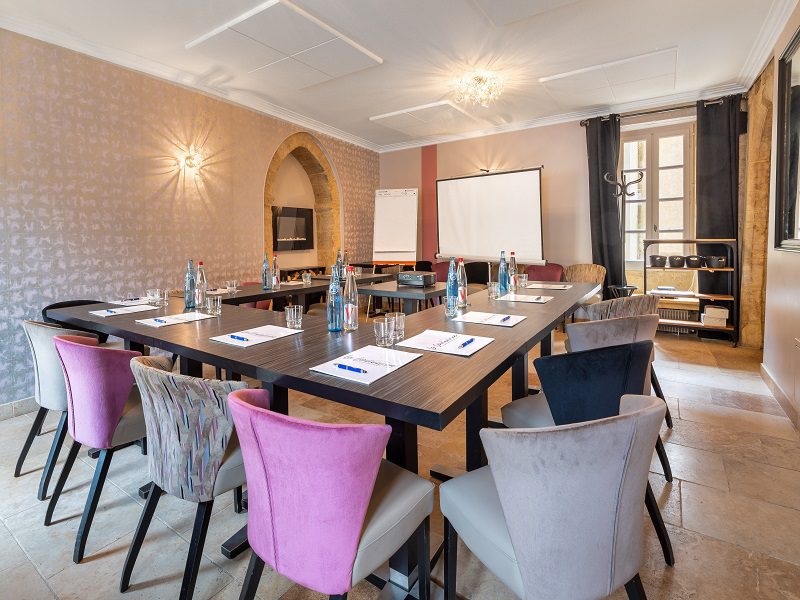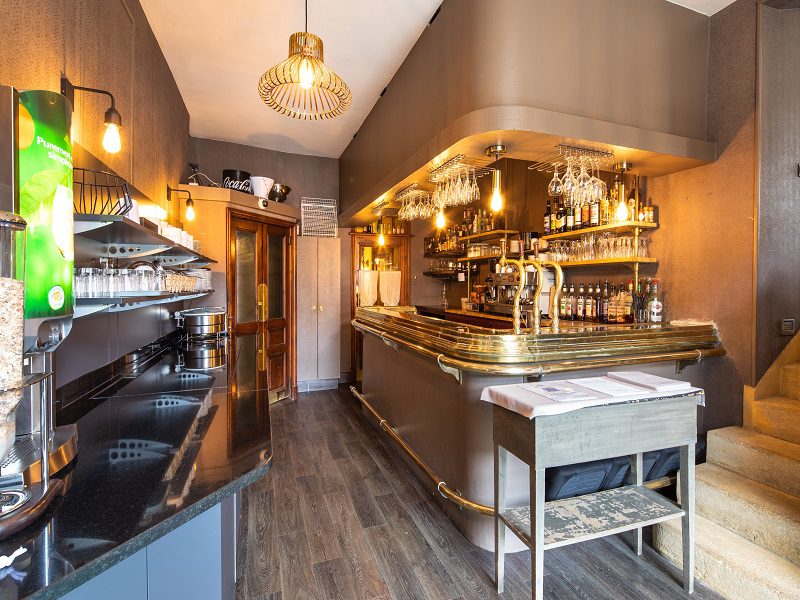 Le menu Saveurs
1 Entrée + 1 Plat ou Plat + Dessert = 24 euros
1 Entrée + 1 Plat + 1 Dessert = 30 euros
A la carte: Entrée 13 € – Plat 22 € – Dessert 8 €
Les entrées
Nems de foie gras de canard, sauce teriyaki
Velouté de cèpes et topinanbour, noisettes grillées, espuma de persil
Gambas légèrement cuites, céleri, pamplemousse, coulis de mâche au citron vert
Les plats
Phô au boeuf : nouilles de riz, gingembre, coriandre, concommé pimenté
Truite "arc en ciel" de Borrèze basse température, butternut au curcuma, émulsion coco
Comme un couscous de légumes, polenta mœlleuse aux épices
Les desserts
Poire au sirop, faisselle de chêvre, mousse de foin et crumble chocolat
Millas à la citrouille, pomme canada caramélisée et flambée au calvados
Coing poché au fenouil et chips, glace vanille Bourbon, noix de pécan torréfiées
Le menu IGP Périgord
1 Entrée + 1 Plat + Dessert : 24 €
A la carte: Entrée 10 € – Plat 16 € – Dessert 6 €
Crème brûlée au foie gras, pomme / cannelle et gressins
ou Tartine au blé, magret fumé et gésiers d'oie confits, salade aux noix
Cuisse de canard confite, pommes de terre sarladaises
ou Demi-magret de canard en brochette, pommes sarladaises, suace à l'orange
Cabécou Rocamadour au miel, salade
ou Glace artisanale aux noix
Le menu "Bout'chou" à 11€
Pour les moins de 12 ans :
Steak Haché Charolais ou Poisson de la semaine
Frites Maison ou Légumes de saison
Glace artisanale à la vanille
Formules déjeuner
Servies le midi du lundi au samedi
Plat du jour: 9 €
Poisson du moment : 13 €
Plat du jour + Dessert du jour + Café : 13 €
Poisson du moment + Dessert du moment + Café : 18 €
La carte
Tartine au Rocamadour, miel, aubergines confites, jambon noir du Périgord, salade verte: Petite 10€ – Grande 14€
Salade de gambas légèrement cuites, pamplemousse et endives: Petite 12€ – Grande 16€
Tartare de bœuf Charolais au couteau (180g), frites maison: 16€
Burger et frites maison (steak haché 180g, bacon, cheddar, sauce barbecue maison, cornichons, tomate, salade, pain aux céréales): 16€
Wok d'agneau à l'orientale, frite maison: 16€
Ris de veau, cèpes et sauce Madère, pommes sarladaises: 25€
Filet de bœuf, pommes sarladaises, sauce aux truffes: 25€
Filet de bœuf façon Rossini, pommes sarladaises, sauce aux truffes: 30€
Foie gras de canard entier, coing poché et châtaignes, pommes sarladaises: 24€
Magret de canard entier, pomme sarladaises, sauce orange: 20€
Omelette ciboulette, salade: 12€
Desserts
Dessert of the day : 6 €
Cantal, Saint Nectaire, Tomme des corquants, Tomme du Sarladais, Cabécou : 8 €
Chocolate profiteroles : 8 €
Irish Coffee : 10 €
Lemon sorbet and vodka : 8 €
Ice cream : 6 €
Come in groups (>20 people) ?
We have a special offer for you.
Les entrées
Pâté de canard (foie gras 20 %), confit d'oignons
Terrine de poisson aux légumes de saison
Salade au magret de canard fumé et gésiers confits
Feuilleté de Cabécou, sauce forestière
Salade melon/jambon (de Mai à Septembre)
* 1/4 vin et café compris, supplément fromage : 3€ par personne.
* Le Menu choisit doit être le même pour tous le groupe.
Les plats
Poisson du moment, risotto
Émincé de poulet façon basquaise, riz basmati
Confit de canard, pommes sarladaises
Joue de bœuf au Bergerac, gratin dauphinois
Demi-Magret de Canard (150 gr), pommes sarladaises
Les desserts
Ile Flottante
Tarte aux Fruits de Saison
Assiette de Fruits frais Glacées
Gâteau aux Noix, Crème Anglaise
Tiramisu au Café
Vin de noix
Assiette dégustation : Bloc de foie gras de canard, magret fumé, gésiers d'oie confits
Verre de Monbazillac (7 cl)

Demi-Magret façon Rossini, sauce aux Cèpes, pommes sarladaises
Verre de Pécharmant (11 cl)
Cabécou chaud et saladine
Variation autour de la noix (glace, tarte, crème brûlée)
Attention: your reservation will be effective after receiving a confirmation from us.
If it is a reservation for the same day, please call directly at +33 553 59 27 80
SERVICE
Every day of the year
12:00: 12:00 – 14:00
Evening: 19:00 – 21:00
Payment
Cash, credit card, VISA, American Express, Checks, Chèques Vacances (ANCV), Lunch vouchers, La Couleuvrine Gift voucher.
Our postal address
Place de La Bouquerie 1
Sarlat (24200) France
GPS : 44.890577 – 1.218463
[pierre_rich_snippet_note_globale titre="Hôtel La Couleuvrine" image="https://dev.pixeligo.com/la-couleuvrine/wp-content/uploads/2018/12/logo-la-couleuvrine-www.png"]