Your Seminar in Sarlat
Do you organize a work meeting, training, general assembly, or any other meeting? Looking for a functional room but also a restaurant with a team at your service in an atypical place. La Couleuvrine will respond to your requests. In a historical spot, you will be able to combine work and pleasure in all serenity.
Your stay
Whether it's a study day, a residential seminar, La Couleuvrine is the right interlocutor to organize your seminar. At your disposal, a nice room with video projector, wifi connection, paperboard. Depending on the number of participants, several rooms are possible.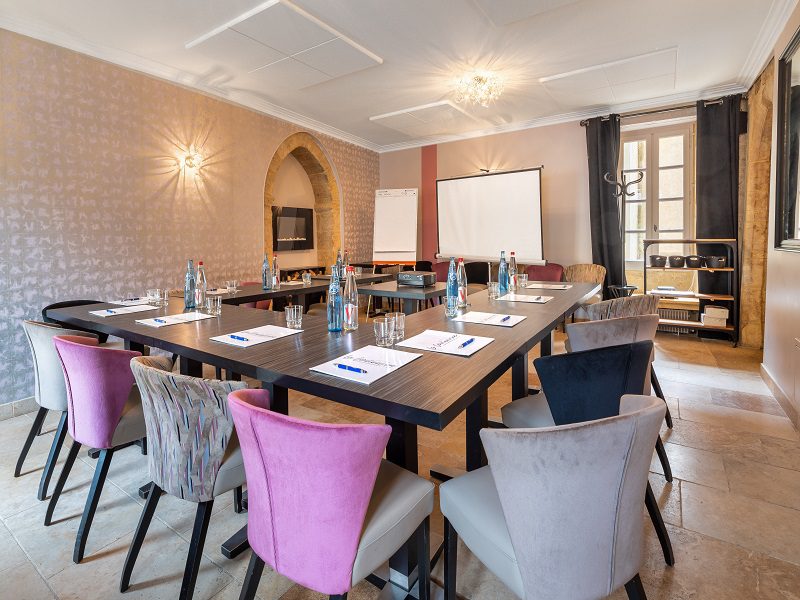 Custom Equipments
Amenaged to your convenience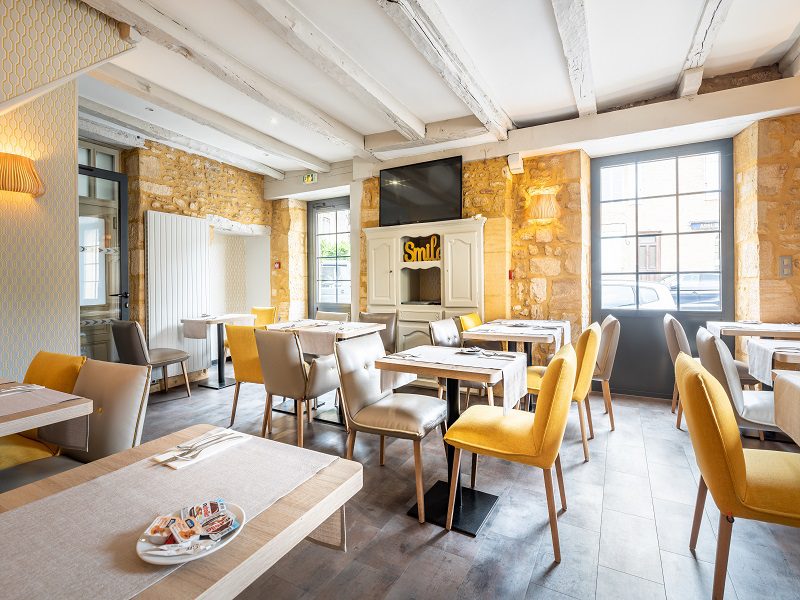 Small room
Amenaged to your convenience
For more important groups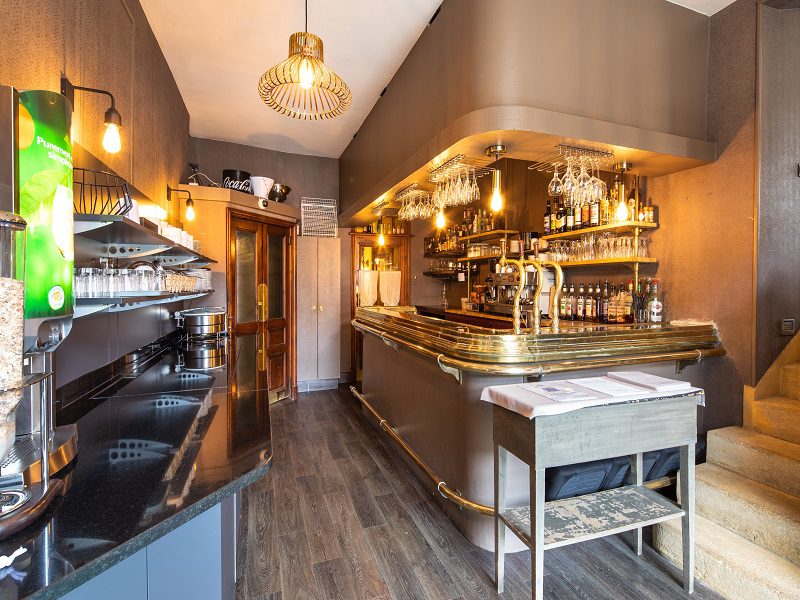 The formulas
For seminars beyond than 20 persons, the rooms are located outside of the hotel at 5 minutes walk.
Semi Residential
Meeting room
Dinner with drinks included
Bedroom
American style breakfast with buffet
1 coffee break in the afternoon
Residential
Lunch at the Restaurant, drinks included
Meeting Room for the day (on the spot or the space economy employment according to contingent)
Dinner with drinks included
Bedroom
American style breakfast with buffet
1 coffee break in the afternoon
Special Request
Organization and services according to your needs, we are at your entire disposal to assist you in your choices and establish together your seminar in Sarlat.
Frequently Asked Questions
HOW TO BOOK?
Book directly at the hotel to get the lowest rate, more flexible cancellation terms and quality service:
MAY I CHANGE MY RESERVATION ?
Yes. Simply call
+33.553.59.27.80
ou nous envoyer un mail
via the contact form
.
Attention
: If you have booked through an online agency (Booking, Hotels.com or others) you will need to contact the online agency directly to do so.
DO YOU HAVE A PARKING?
Yes, the hotel has a private car park located 400 meters from the hotel. (walking distance : 7 minutes). Places are at the rate of 10 euros per day – booking is requiered.
The hotel is located in front of a free public car park from the 1st of November to the 31st of March with 60 places - "Place Salvador Allende".
You can also park at "Les Desmourets" car park (250 places) located at 5 minutes walk from the hotel, accessible by stairs. Download the map to reach back the hotel.
CAN I TRAVEL WITH MY ANIMAL?
Yes, we accept pets for free.
DO ROOMS HAVE AIR CONDITIONING?
The rooms are all equipped with electric fans in the summer season but there is no air conditioning.